Press Releases
Perry Lauds National Prescription Drug Take Back Day, April 28
Washington, April 27, 2018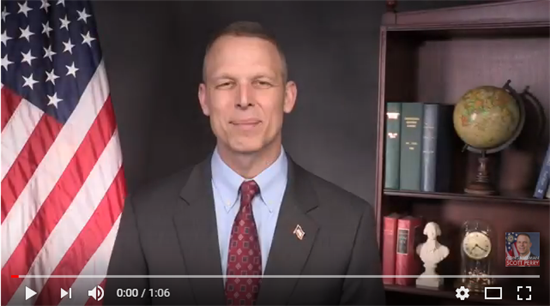 Congressman Perry encourages everyone to clean out their medicine cabinets and dispose of expired prescription medication properly on National Prescription Drug Take Back Day, April 28, 2018.
Washington, D.C.
- Congressman Scott Perry offered his support for a National effort to curb the opioid abuse epidemic. The National Prescription Drug Take Back Day allows anyone to safely discard unwanted and expired prescription medication for proper disposal at select locations across the United States - no questions asked.
"The opioid epidemic claims roughly 174 lives, nationwide, every day - a staggering number with disastrous consequences for far too many families," said Perry. "Common sense steps like proper disposal of old prescription medications prevents abuse before it starts, and can help curb this terrible problem."
The House Committee on Education and the Workforce estimated that in 2014, over 45% of prescription opioid abusers illegally obtained opioid medication from a friend or relative.
The National Take Back Day comes amidst a series of proposals by House Republicans to combat this epidemic. The House has taken up legislation – from the
Comprehensive Addiction and Recovery Act (CARA)
, which streamlines and coordinates existing government programs to operate more effectively to meet the needs of local communities, to the
21st Century Cures Act
, which authorized nearly $1 billion in federal funds to combat the opioid epidemic. Perry supported both proposals.
Beyond these proposals, the House of Representatives has passed numerous bills this Congress to combat this problem. Additionally, the House is expected to consider at least 60 more policies on this subject in the coming months, examining issues from
international mail fraud, which subverts Drug Enforcement Agency efforts to block deadly imports
to
creating a digital clearinghouse of federal grants so that local governments can more readily access available grant opportunities specific to the opioid epidemic
.
"The opioid epidemic is something we take very seriously. In a rare display of bipartisanship, this issue is getting the resources and policy traction to be tackled head-on," Perry concluded.
For more information, including take back location sites and hours of operation, please visit
https://takebackday.dea.gov/
.